South Australia's Mitchell Wines is releasing a modern collection of wines to represent its changing of the guard, as the third generation of Mitchells now take the helm of the winery.
Kinsfolk by Mitchell Wines will feature an off-dry 2017 Riesling, 2017 Gruner Veltliner, 2017 Grenache, and 2015 Shiraz, which represent vineyard characteristics from where they are grown, as well a distinct personality, much like the Mitchell family members.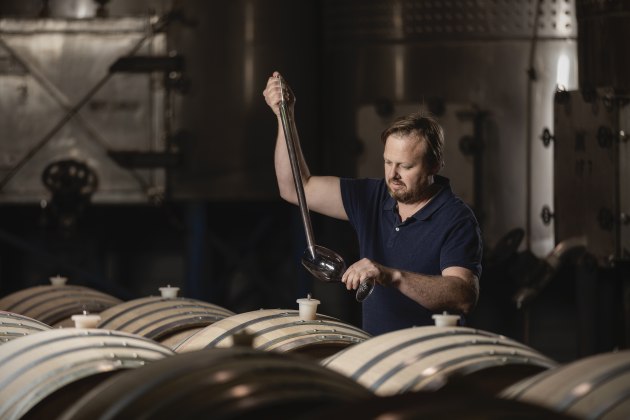 Angus Mitchell will follow in his father, Andrew Mitchell's, footsteps and will lead the business as the new general manager, focusing on the ongoing sustainable farming approach which has been passed on from previous generations.
"The new Kinsfolk range is produced with the same sustainable practices implemented throughout all our winemaking. They are generous in flavour and harmoniously balanced; a range we sincerely hope our consumers will enjoy for years to come," said Angus Mitchell.
"Kinsfolk has been a natural next step for us. Having the three ranges is important for us to showcase what both Mitchell Wines and Clare Valley are capable of producing.
"The Mitchell range is more traditional in style, the McNicol's collection is an aged release, and Kinsfolk is more modern and adventurous. We now feel that our portfolio is complete and demonstrates how wonderfully versatile wines from Clare Valley can be."
Andrew and Jane Mitchell will continue working in the business with ambassadorial roles as their three children Angus, Edwina and Hilary Mitchell take the reins at Mitchell Wines.